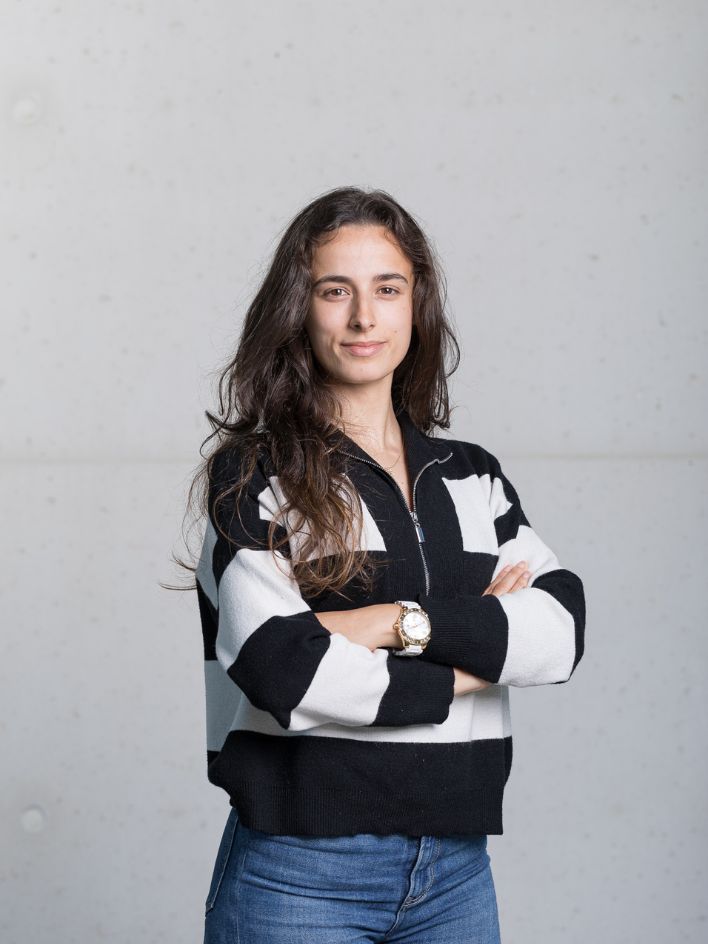 Neurodegeneration
Protein aggregation disorders
Synapse
Mouse models
Molecular biology
Ana Catarina Ferreira holds a BSc degree in Biochemistry and a MSc degree in Health Sciences granted by the University of Minho. As a master student, she focused her work in the rare neurodegenerative disease Spinocerebellar Ataxia Type 3, where she performed a comprehensive characterization of the cerebellum, a key disease-affected region – at the molecular, cellular and morphological level, using a transgenic mouse model of the disease. She was recently granted a research fellowship at Prof. Ioannis Sotiropoulos lab to uncover stress-induced mechanisms of Tau pathology in Alzheimer's disease. Asides from her interests in the neuroscience field, she is highly interested in science communication and scientific illustration.
Scientific Highlights
Vilaça-Ferreira, A. A comprehensive characterization of cerebellar pathology in an animal model of Spinocerebellar Ataxia Type 3 (Unpublished Master Thesis). 2022. University of Minho (School of Medicine).