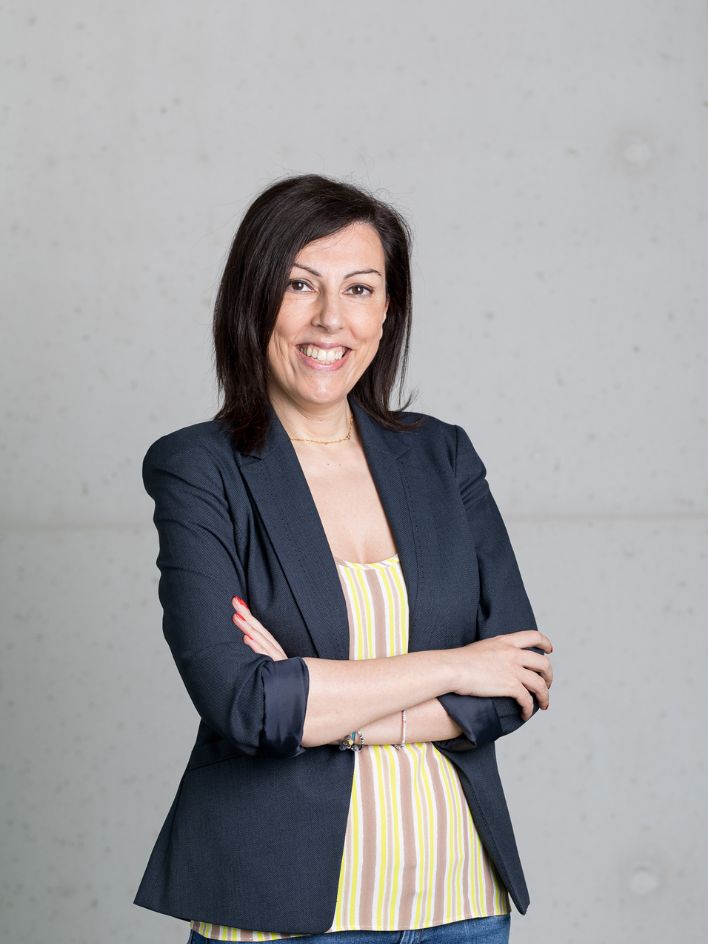 Internationalization
Mobility
Knowledge circulation
Life Long Learning
Capacity Building
Integration of refugees
International volunteering
Beatriz Araújo holds a degree in International Relations from UMinho (1999) and a Master's in European Union Policies and Territorial Cooperation (2010). She has worked in the International Relations Office since 2001 and was its Director from April 2016 to June 2020 (at which point she resigned), being responsible for the operational coordination, monitoring and support for the development of all actions related to the internationalization of teaching, namely in the context of academic cooperation and mobility. She has a vast and solid experience in coordinating and participating in various EU programs and initiatives, mainly projects under the ERASMUS+ Program.
Scientific Highlights
Responsible researcher on the following projects:
ERASMUS+; 2019-I-PT01-KA103-060132; 113,400,00€; 01-06-2019 till 26-06-2020
ERASMUS+; 2019-1-PT01-KA107-060337; 499,295.00€; 01-06-2019 till 26-06-2020
ERASMUS+; 2019-1-PT01-KA107-060255; 181,320.00€; 01-06-2019 till 26-06-2020
ERASMUS+; 2019-1-PT01-KA103-060124; 814,270.00€; 01-06-2019 till 26-06-2020
ERASMUS+; 2018-1-PT01-KA103-047052; 675,230.00€; 01-06-2018 till 26-06-2020
Erasmus +; 2018-1-PT01-KA103-046800; 120,300.00€; 01-06-2018 till 31-05-2020
ERASMUS+; 2017-1-PT01-KA103-035324; 43,275.44€; 01-06-2017 till 31-05-2019
ERASMUS+; 2017-1-PT01-KA107-035575; 95,276.30€; 01-06-2017 till 31-07-2019
ERASMUS+; 2017-1-PT01-KA107-035670; 567,870.00€; 01-06-2017 till 31-07-2019
ERASMUS+; 2017-1-PT01-KA103-035262; 201,920.00€; 01-06-2017 till 30-11-2019
UNINTEGRA – University Leading Full and Stepwise Approach to the Integration of Refugees; UNINTEGRA – 776050; 129,588.78€; 01-12-2017 till 30-11-2019
ERASMUS+; 2016-1-PT01-KA103-022321; 549,060.00€; 01-06-2016 till 31-05-2018
ERASMUS+;2016-1-PT01-KA103-022314;189,057.00€; 01-06-2016 till 31-07-2018
ERASMUS+; 2016-1-PT01-KA107-022602; 150,337.00€ ;01-06-2016 till 31-07-2018
UMvoluntariis – Volunteer Initiatives in Higher Education; 2017-3-PT02-KA105-004607; 4,006.00€; 01-01-2018 till 31-12-2018