Cell functional and phenotypical analysis
April 10 @ 8:00 am

-

April 28 @ 5:00 pm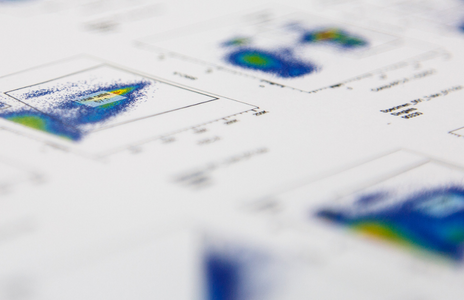 "Cell functional and phenotypical analysis: the usefulness of flow cytometry and related tools" is a hands-on course that will allow participants to learn from fundamentals to advanced applications of flow cytometry. The course will be lectured by researcher from the ICVS, in collaboration with by national and international experts, including flow cytometry facility coordinators, researchers, and specialists on FlowJo software for flow cytometry analysis. The course will be organized in theoretical and practical sessions. Practical sessions will include sessions of hands-on in the laboratory and also theoretical-practical sessions that are allocated for the understanding of data analysis. The course is designed to promote informal discussions and exchange of ideas. The interaction between speakers and participants will be promoted during the practical and theoretical-practical sessions.
The course is structured as follows:
– 1st week: This week will be dedicated to explore, using interactive and student centered strategies, principles of cell functional and phenotypical analysis including fundamental concepts on antibodies, fluorochrome selection as well as the fundamentals of flow cytometry. Lectures and discussions will be followed by hands-on laboratory sessions on a wide variety of flow cytometry techniques ranging from experimental set-up, sample preparation, data acquisition and data analysis.
– 2nd week: This week will be dedicated to advanced flow cytometry techniques on the analysis of RNA, cell cycle, cell death, metabolism and cytokine quantification.
– Workshop: by the end of the first week, several specialists will be invited to present their data and new challenges on the use of flow cytometry on exosome analysis, immunometabolism and microbiology as well as full-spectrum cytometry and cytoff.
A complete pipeline of different biological samples from yeast to human cells, and serum/cell culture supernatants will be used throughout the course.
Special fees were established independently for each course week to meet participants' needs and demands.