iSurgical3D
The iSurgical3D is a company founded in 2010, fully dedicated to research, development and marketing of prosthetics and orthotics and other medical devices to use in patients based on 3D technologies. This project aimed to find an electro-mechanical platform based in 3D technologies for virtual modulation of implants for the correction of Pectus Excavatum by the Nuss procedure. The success of this project, whose intellectual property has now been patented, was the basis of the spirit that led to the creation of iSurgical3D, spin-off of the University of Minho. Currently, iSurgical3D is developing a strategy to extend its methodology to other human diseases, including correction of Pectus Carinatum, scoliosis and dental molding. The experience of its employees makes iSurgical3D a company specialized in advanced, customized solutions for surgery.
Bn'ML
Bn'ML - Behavioral & Molecular Lab appears in 2012 as a spin-off of the University of Minho, in close association with the ICVS. Bn'ML delivers customized behavioral and molecular preclinical analysis services for testing the potential of new therapeutic compounds, thus improving the drug development process in an early stage.
iCognitus
iCognitus is a spin-off company associated with the School of Medicine, University of Minho. It was founded in 2013 by leading experts in online assessment and is a software house developing a complete exam management solution, which delivers powerful and actionable data to assess learning outcomes and increase student learning, engagement, and retention. Our mission is to build the tools needed to make that your reality. From development, to support, to marketing—our focus is on creating the best products and helping our clients be as successful as possible.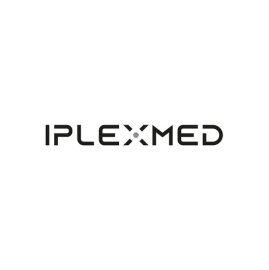 IPLEXMED
IPLEXMED is a spin-off company from University of Minho, funded in 2021. Located at ICVS, IPLEXMED aims to change the way medical diagnosis is being performed. We are working on a revolutionary genetic diagnostic platform that combines lab quality personalized results with celerity, portability and mobile connectivity, that can be applied to a wide array of medical conditions, changing the pathway of diagnosis today.