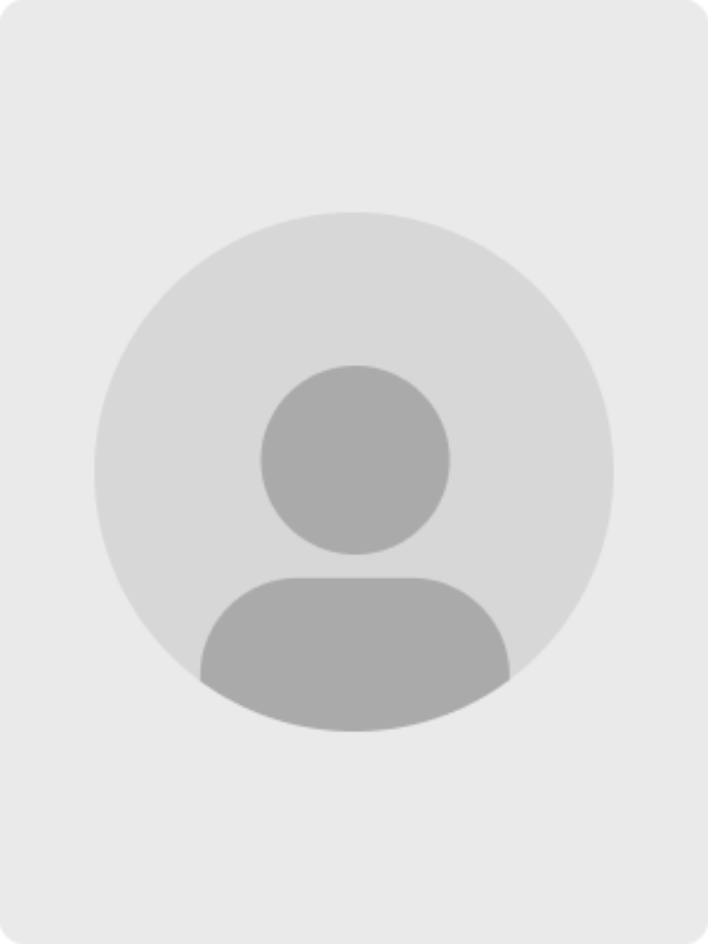 Vascular Aging
Stroke
Hypertension
Cardiovascular Risk
COVID19
PhD in Clinical Medicine by Minho Medical School. He is currently a researcher at the Life and Health Research Institute and an Invited Professor at the Medical School, both from Minho University, Portugal. He coordinates the Clinical Academic Centre of Hospital Senhora da Oliveira, Guimarães, where more than 90 research projects are currently ongoing. He is involved in several research projects (national and international), acting as research group leader in two ongoing studies. He has published 47 papers in peerreviewed journals, as well as book chapters; he was the Proponent Member of the Portuguese Management Committee of a COST action. He was an Associate Editor of two international peer-reviewed journals. He currently is the President of the Working Group "Hypertension and Brain" of the European Society of Hypertension and an Secretary of the Executive Committee Member of the Artery Society. He was the founder and Coordinator of the Iberian Network on Arterial Structure, Central Hemodynamics and Neurocognition, involving 18 academic and clinical centres. He has been appointed to work as a member of the COVID19 Management Committee at his Hospital in a coordinated effort to adjust clinical and research activity during the pandemic crisis. His project "Fenótipos de infeção por SARS-COV-2: análise integrada longitudinal de coorte para criação de modelo preditivo de prognóstico" has been funded by the Research4COVID19 program of the FCT.
Scientific Highlights
"Laurent S, Boutouyrie P, Cunha PG, Lacolley P, Nilsson PM. Concept of Extremes in Vascular Aging. Hypertension. 2019 Aug;74(2):218-228. doi: 10.1161/HYPERTENSIONAHA.119.12655. Epub 2019 Jun 17. PMID: 31203728.
Guimarães Cunha P, Stolarz-Skrzypek K, Persu A. Increased Blood Pressure Variability May Herald Cognitive Decline and Dementia. Hypertension. 2020 Oct;76(4):1076-1078. doi: 10.1161/HYPERTENSIONAHA.120.14785. Epub 2020 Sep 9. PMID: 32903107.
Salvado R, Santos-Minguez S, Agudo-Conde C, Lugones-Sanchez C, Cabo-Laso A, Mª Hernandez-Sanchez J, Benito R, Rodriguez-Sanchez E, Gomez-Marcos MA, Hernandez-Rivas JM, Guimarães Cunha P, Garcia-Ortiz L, Investigators M. Gut microbiota composition and arterial stiffness measured by pulse wave velocity: case-control study protocol (MIVAS study). BMJ Open. 2021 Feb 11;11(2):e038933. doi: 10.1136/bmjopen-2020-038933. PMID: 33574140; PMCID: PMC7880115.
Portugal-Nunes C, Reis J, Coelho A, Moreira PS, Castanho TC, Magalhães R, Marques P, Soares JM, Amorim L, Cunha PG, Santos NC, Costa P, Palha JA, Sousa N, Bessa JM. The Association of Metabolic Dysfunction and Mood Across Lifespan Interacts With the Default Mode Network Functional Connectivity. Front Aging Neurosci. 2021 Aug 2;13:618623. doi: 10.3389/fnagi.2021.618623. PMID: 34408637; PMCID: PMC8364979.
Cavero-Redondo I, Tudor-Locke C, Álvarez-Bueno C, Cunha PG, Aguiar EJ, Martínez-Vizcaíno V. Steps per Day and Arterial Stiffness. Hypertension. 2019 Feb;73(2):350-363. doi: 10.1161/HYPERTENSIONAHA.118.11987. PMID: 30624991.
Ferreira JMM, Cunha P, Carneiro A, Vila I, Cunha C, Silva C, Longatto-Filho A, Mesquita A, Cotter J, Mansilha A, Correia-Neves M. Sarcopenia as a Prognostic Factor in Peripheral Arterial Disease: Descriptive Review. Ann Vasc Surg. 2021 Jul;74:460-474. doi: 10.1016/j.avsg.2021.01.076. Epub 2021 Feb 5. PMID: 33556522.
Laurent S, Chatellier G, Azizi M, Calvet D, Choukroun G, Danchin N, Delsart P, Girerd X, Gosse P, Khettab H, London G, Mourad JJ, Pannier B, Pereira H, Stephan D, Valensi P, Cunha P, Narkiewicz K, Bruno RM, Boutouyrie P; SPARTE Investigators. SPARTE Study: Normalization of Arterial Stiffness and Cardiovascular Events in Patients With Hypertension at Medium to Very High Risk. Hypertension. 2021 Sep;78(4):983-995. doi: 10.1161/HYPERTENSIONAHA.121.17579. Epub 2021 Aug 30. PMID: 34455813; PMCID: PMC8415523.
Zanoli L, Briet M, Empana JP, Cunha PG, Mäki-Petäjä KM, Protogerou AD, Tedgui A, Touyz RM, Schiffrin EL, Spronck B, Bouchard P, Vlachopoulos C, Bruno RM, Boutouyrie P; Association for Research into Arterial Structure, Physiology (ARTERY) Society, the European Society of Hypertension (ESH) Working Group on Vascular Structure and Function, and the European Network for Noninvasive Investigation of Large Arteries. Vascular consequences of inflammation: a position statement from the ESH Working Group on Vascular Structure and Function and the ARTERY Society. J Hypertens. 2020 Sep;38(9):1682-1698. doi: 10.1097/HJH.0000000000002508. PMID: 32649623; PMCID: PMC7610698.
Scuteri A, Benetos A, Sierra C, Coca A, Chicherio C, Frisoni GB, Gasecki D, Hering D, Lovic D, Manios E, Petrovic M, Qiu C, Shenkin S, Tzourio C, Ungar A, Vicario A, Zaninelli A, Cunha PG. Routine assessment of cognitive function in older patients with hypertension seen by primary care physicians: why and how-a decision-making support from the working group on 'hypertension and the brain' of the European Society of Hypertension and from the European Geriatric Medicine Society. J Hypertens. 2021 Jan;39(1):90-100. doi: 10.1097/HJH.0000000000002621. PMID: 33273363.
Alvarez-Bueno C, Cunha PG, Martinez-Vizcaino V, Pozuelo-Carrascosa DP, Visier-Alfonso ME, Jimenez-Lopez E, Cavero-Redondo I. Arterial Stiffness and Cognition Among Adults: A Systematic Review and Meta-Analysis of Observational and Longitudinal Studies. J Am Heart Assoc. 2020 Mar 3;9(5):e014621. doi: 10.1161/JAHA.119.014621. Epub 2020 Feb 28. PMID: 32106748; PMCID: PMC7335587.
Nilsson PM, Laurent S, Cunha PG, Olsen MH, Rietzschel E, Franco OH, Ryliškytė L, Strazhesko I, Vlachopoulos C, Chen CH, Boutouyrie P, Cucca F, Lakatta EG, Scuteri A; Metabolic syndrome, Arteries REsearch (MARE) Consortium. Characteristics of healthy vascular ageing in pooled population-based cohort studies: the global Metabolic syndrome and Artery REsearch Consortium. J Hypertens. 2018 Dec;36(12):2340-2349. doi: 10.1097/HJH.0000000000001824. PMID: 30063641; PMCID: PMC6528679."
Projects
COVID19 Cohort. 1550 subjects with COVID19 admitted to Hospital Senhora da Oliveria…
Read More
The Guimarães Cohort. A comprehensive evaluation of 3038 subjects concerning CV risk.
Read More