Exploiting novel oncogenic players in glioblastoma
Of all brain tumors, glioblastoma (GBM) is particularly devastating, being the most common and most malignant type. Using a wide panoply of biological samples, ranging from preclinical in vitro and in vivo models, to primary tumor and biofluid samples obtained from patients, this project is focused on better defining the heterogeneous molecular and cellular landscapes of GBM, identifying novel clinically-useful biomarkers, and exploiting novel therapeutic strategies to target key oncogenic features.
FCT, Portugal; Fundação Calouste Gulbenkian; Liga Portuguesa Contra o Cancro; Tecminho.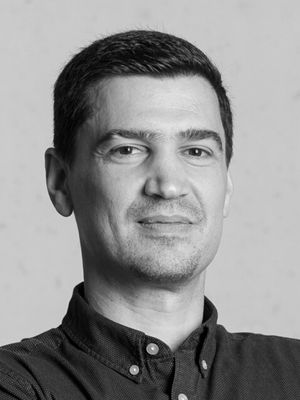 Principal Investigator
Project Leader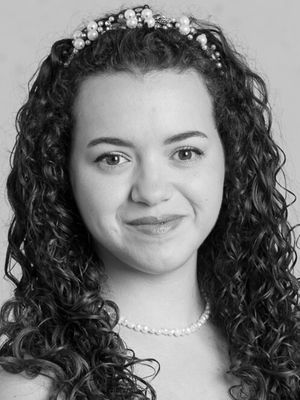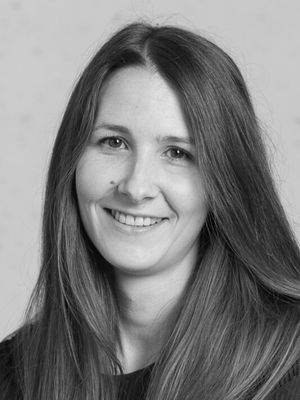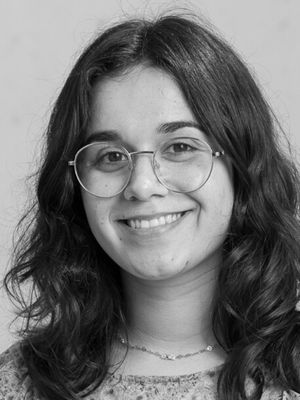 S. Queirós, "Right ventricular segmentation in multi-view cardiac MRI using a unified U-net model", in E. Puyol Antón et al. (eds) Statistical Atlases and Computational Models of the Heart. Multi-Disease, Multi-View, and Multi-Center Right Ventricular Segmentation in Cardiac MRI Challenge. STACOM 2021. Lecture Notes in Computer Science, vol 13131, pp. 287-295, Springer, Cham, 2022.
"Best Paper Award in the M&Ms-2 Challenge", by M&Ms2 Challenge organizers and the Medical Image Computing and Computer Assisted Intervention (MICCAI) Society.
Main Project Outcomes
– Vieira de Castro J, Gomes ED, Granja S, Anjo SI, Baltazar F, Manadas B, Salgado AJ, Costa BM. Impact of mesenchymal stem cells' secretome on glioblastoma pathophysiology. J Transl Med. 2017 Oct 2;15(1):200
– Gonçalves CS, Vieira de Castro J, Pojo M, Martins EP, Queirós S, Chautard E, Taipa R, Pires MM, Pinto AA, Pardal F, Custódia C, Faria CC, Clara C, Reis RM, Sousa N, Costa BM. WNT6 is a novel oncogenic prognostic biomarker in human glioblastoma. Theranostics. 2018;8(17):4805-4823
Mancini A, Xavier-Magalhães A, Woods WS, Nguyen KT, Amen AM, Hayes JL, Fellmann C, Gapinske M, McKinney AM, Hong C, Jones LE, Walsh KM, Bell RJA, Doudna JA, Costa BM, Song JS, Perez-Pinera P, Costello JF. Disruption of the β1L Isoform of GABP Reverses Glioblastoma Replicative Immortality in a TERT Promoter Mutation-Dependent Manner. Cancer Cell. 2018 Sep 10;34(3):513-528.e8
– Gonçalves CS, Xavier-Magalhães A, Martins EP, Pinto AA, Pires MM, Pinheiro C, Reis RM, Sousa N, Costa BM. A novel molecular link between HOXA9 and WNT6 in glioblastoma identifies a subgroup of patients with particular poor prognosis. Mol Oncol. 2020 Jun;14(6):1224-1241
Gonçalves CS, Le Boiteux E, Arnaud P, Costa BM. HOX gene cluster (de)regulation in brain: from neurodevelopment to malignant glial tumours. Cell Mol Life Sci. 2020 Oct;77(19):3797-3821.
Martins EP, Gonçalves CS, Pojo M, Carvalho R, Ribeiro AS, Miranda-Gonçalves V, Taipa R, Pardal F, Pinto AA, Custódia C, Faria CC, Baltazar F, Sousa N, Paredes J, Costa BM. Cadherin-3 is a novel oncogenic biomarker with prognostic value in glioblastoma. Mol Oncol. 2021 Dec 17
Celus W, Oliveira AI, Rivis S, Van Acker HH, Landeloos E, Serneels J, Cafarello ST, Van Herck Y, Mastrantonio R, Köhler A, Garg AD, Flamand V, Tamagnone L, Marine JC, Di Matteo M, Costa BM, Bechter O, Mazzone M. Plexin-A4 Mediates Cytotoxic T-cell Trafficking and Exclusion in Cancer. Cancer Immunol Res. 2022 Jan;10(1):126-141
WO/2019/207512: WNT6 AS GLIOBLASTOMA ONCOGENIC BIOMARKER, AND USES OF INHIBITORS THEREOF. (Inventor)