Deep into haemozoin formation complex: a target for antimalarial drugs and novel diagnostic tools
The clinical manifestation of malaria starts when parasites invade human red blood cells (RBCs) and feed on haemoglobin, releasing a toxic by-product, polymerized by the parasite into the inert crystal hemozoin. Hemozoin formation is vital for parasite survival, and its content inside the RBC increases with the disease progression, which makes it a unique target for diagnosis and treatment. Knowing that haemoglobin and hemozoin proportion relates inversely along with disease progression and originate specific optical spectra, we propose to exploit the potential of optical reflectance spectrophotometry into Plasmodium falciparum-infected RBCs, aiming for the development of a diagnostic device capable to be used in low resource settings with no blood sampling request. This project includes the test of sensitivity and optical characterization of parasites inside the RBCs, in the visible range of the optical spectrum, which will lead to the identification and selection of a limited number of discrete spectral bands able to reconstruct the optical information of the samples, aiming the development of a portable, non-invasive, eco-friendly and low-cost diagnostic device, able to rapidly detect low-level parasitaemia at the point-of-care.
Furthermore, using reverse genetics and other genetic tools, this project focus on studying players of Hz formation pathway, as most of the antimalarial drugs have a mechanism of action/resistance somehow related with the pathway. We explect to uncover features that hopefully allow the screening of phenotypic variations, that will increase diagnosis specificity. Moreover, the elucidation of haem detoxification pathway might also contribute to the discovery of new targets for therapeutics.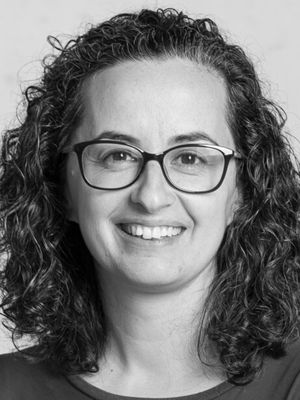 Principal Investigator
Project Leader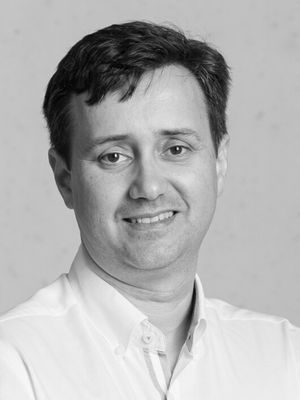 S. Queirós, "Right ventricular segmentation in multi-view cardiac MRI using a unified U-net model", in E. Puyol Antón et al. (eds) Statistical Atlases and Computational Models of the Heart. Multi-Disease, Multi-View, and Multi-Center Right Ventricular Segmentation in Cardiac MRI Challenge. STACOM 2021. Lecture Notes in Computer Science, vol 13131, pp. 287-295, Springer, Cham, 2022.
"Best Paper Award in the M&Ms-2 Challenge", by M&Ms2 Challenge organizers and the Medical Image Computing and Computer Assisted Intervention (MICCAI) Society.
Main Project Outcomes
Publications
Review of Microdevices for Hemozoin-Based Malaria Detection.
Baptista V, Peng WK, Minas G, Veiga MI, Catarino SO.Biosensors (Basel). 2022 Feb 11;12(2):110. doi: 10.3390/bios12020110.PMID: 35200370
Baptista V, Costa MS, Calçada C, Silva M, Gil JP, Veiga MI, Catarino SO.ACS Sens. 2021 Nov 26;6(11):3898-3911. doi: 10.1021/acssensors.1c01750. Epub 2021 Nov 4.PMID: 34735120 Review.
The Future in Sensing Technologies for Malaria Surveillance: A Review of Hemozoin-Based Diagnosis.
Multilayer Thin-Film Optical Filters for Reflectance-Based Malaria Diagnostics.
Costa MS, Baptista V, Ferreira GM, Lima D, Minas G, Veiga MI, Catarino SO.Micromachines (Basel). 2021 Jul 28;12(8):890. doi: 10.3390/mi12080890.PMID: 34442510
Effect of the Materials' Properties in the Design of High Transmittance and Low FWHM SiO2/TiO2 Thin Film Optical Filters for Integration in a Malaria Diagnostics Device
Mariana S. Costa, Vitória Baptista, G. Minas, M. Veiga, S. Catarino. BIODEVICES 2021; DOI:10.5220/0010193900210031
Rapid phenotyping towards personalized malaria medicine.
Veiga MI, Peng WK.Malar J. 2020 Feb 11;19(1):68. doi: 10.1186/s12936-020-3149-4.PMID: 32046739
Portable Device for Optical Quantification of Hemozoin in Diluted Blood Samples.
Catarino SO, Felix P, Sousa PJ, Pinto V, Veiga MI, Minas G.IEEE Trans Biomed Eng. 2020 Feb;67(2):365-371. doi: 10.1109/TBME.2019.2913454. Epub 2019 Apr 26.PMID: 31034403
Patent
2020 PT patent – Automatic device for