Chronic Stress as the connecting parameter between stress-related depression & Alzheimer's disease
Although cumulative evidence suggests a continuum between depression and AD, and stress is suggested to play a detrimental role in both diseases, considerably less attention has been given to the suggested role of stress as a connecting parameter formulating a common neurobiological basis for the two disorders. This project demonstrates for the first time that AD-related cellular mechanisms are involved in stress-driven depressive pathology highlighting the essential role of Tau in different stress-driven deficits on brain plasticity and homeostasis. Combining cell-, animal- and human-based analysis/approaches (cell lines, primary neurons, transgenic animals, AD patients' brain and blood exosomes), this project aims to clarify novel etiopathogenic and diagnostic targets/molecules related to stress-driven brain pathology. Given the high prevalence of depression and AD, its close relation with chronic stress, and the multiple sources of stress that people encounter throughout their lifetimes, it is clear that understanding the mechanistic links between chronic environmental stress, depression and AD pathogenesis will facilitate treatment for both stress-related disorders and benefit a large proportion of the world's population. Currently, >44 million people worldwide suffer from AD, a number that is expected to triplicate by 2050. Moreover, depression affects 322 million people worldwide with a significant percentage of depressed patients (~30%) not responding to the existing antidepressants.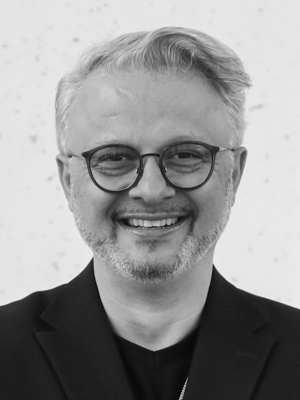 Principal Investigator
Project Leader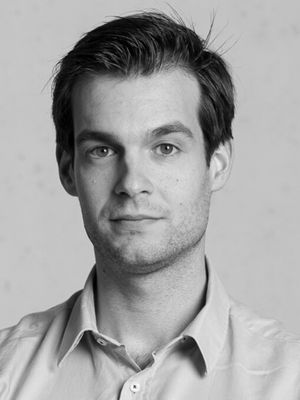 S. Queirós, "Right ventricular segmentation in multi-view cardiac MRI using a unified U-net model", in E. Puyol Antón et al. (eds) Statistical Atlases and Computational Models of the Heart. Multi-Disease, Multi-View, and Multi-Center Right Ventricular Segmentation in Cardiac MRI Challenge. STACOM 2021. Lecture Notes in Computer Science, vol 13131, pp. 287-295, Springer, Cham, 2022.
"Best Paper Award in the M&Ms-2 Challenge", by M&Ms2 Challenge organizers and the Medical Image Computing and Computer Assisted Intervention (MICCAI) Society.
Main Project Outcomes
1. Dioli C, Patrício P, Pinto LG, Marie C, Morais M, Vyas S, Bessa JM, Pinto L, Sotiropoulos I* "Adult neurogenic process in the subventricular zone-olfactory bulb system is regulated by Tau protein under prolonged stress." Cell Prolif. 2021 54(7):e13027. doi: 10.1111/cpr.13027
2. Monteiro-Fernandes D, Sousa N, Almeida O.F.X, Sotiropoulos I* "Sex hormone depletion augments glucocorticoid induction of Tau hyperphosphorylation in male rat brain" Neuroscience 2020 Jun 6:S0306-4522(20)30351-1. doi: 10.1016/j.neuroscience.2020.05.049
3. Treccani G, Schlegelmilch AL, Schultz N, Herzog DP, Bessa JM, Sotiropoulos I, Müller MB, Wennström M. Hippocampal NG2+ pericytes in chronically stressed rats and depressed patients: a quantitative study. Stress. 2021 24(3):353-358. doi: 10.1080/10253890.2020.1781083.
4. Dioli C, Patrício P , Sousa N, Kokras N, Dalla C, Rego AC, Pinto L, Ferreiro E, Sotiropoulos I* "Chronic stress triggers divergent dendritic alterations in immature neurons of the adult hippocampus, depending on their ultimate terminal fields" Translational Psychiatry 2019 9(1):143. doi: 10.1038/s41398-019-0477-7.
5. Kokras N, Stamouli E, Sotiropoulos I, Katirtzoglou EA, Siarkos KT, Dalagiorgou G, Alexandraki KI, Kouloheri S, Piperi C, and Politis AM "Acetyl Cholinesterase Inhibitors and Cell-Derived Peripheral Inflammatory Cytokines in Early Stages of Alzheimer's Disease" Journal of Clinical Psychopharmacology 2018 Apr;38(2):138-143
6. Dioli C, Patrício P, Trindade R, Pinto LG, Silva JM, Morais M, Ferreiro E, Borges S, Mateus-Pinheiro A, Rodrigues AJ, SousaN, Bessa JM, Pinto L, Sotiropoulos I*. (2017) "Tau-dependent suppression of adult neurogenesis in the stressed hippocampus" Mol Psychiatry 22, 1110–1118
7. Lopes S, Vaz-Silva J, Pinto V, Dalla C, Kokras N, Bedenk B, Mack N, Czisch M, Almeida OFX, Sousa N, Sotiropoulos I* (2016) Tau protein is essential for stress-induced brain pathology. Proc Natl Acad Sci U S A. 2016 Jun 28;113(26): E3755-63
8. Lopes S, Teplytska L, Vaz-Silva J, Dioli C, Trindade R, Morais M, Webhofer C , Almeida OFX, Turck C, Sousa N, Sotiropoulos I* Filiou MD* (2016) Tau deletion prevents stress-induced dendritic atrophy in prefrontal cortex: role of synaptic mitochondria. Cerebr Cortex 2016 27(4):2580-2591.
9. Pinheiro S, Silva J, Mota C, Vaz-Silva J, Veloso A, Pinto V, Sousa N, Cerqueira J, Sotiropoulos I* (2016) Tau mislocation in glucocorticoid-triggered hippocampal pathology Mol Neurob 53(7):4745-53
10. Kokras N, Sotiropoulos I, Pitychoutis P, Almeida O.F.X, Papadopoulou-Zaifoti Z. (2011) "Citalopram-mediated anxiolysis and differing neurobiological responses in both sexes of a genetic model of depression" Neuroscience 194:62-71.