Iodine and maternal and child's health
Iodine deficiency is the most common cause of PREVENTABLE brain damage in infants, impairing the achievement of their full intellectual capabilities. Iodine is needed for the synthesis of thyroid hormones (TH), which regulate metabolism and fetal brain development. Pregnancy increases the demand for iodine, which makes pregnant women and their fetus particularly vulnerable to the adverse effects of even mild forms of iodine deficiency.
In 2009, we observed that Portuguese women of childbearing age or pregnant had inadequate iodine intake. These findings contributed to the Portuguese National Health Authorities to recommend, in 2013, that iodine supplementation should be provided to women during preconception, pregnancy and lactation.
Our ongoing projects intend to answer the following questions:
-Does the time of initiation of iodine supplementation influence maternal thyroid function and infant's psychomotor development?
-Which serum TH measurements in the 1st trimester of pregnancy best predict infant's psychomotor development?
-Has the new policy of recommending iodine supplementation impacted on the prevalence of iodine deficiency in pregnant women from the Minho region of Portugal?
-What are the clinical reference ranges for thyroid function in the various trimesters in the Portuguese pregnant women?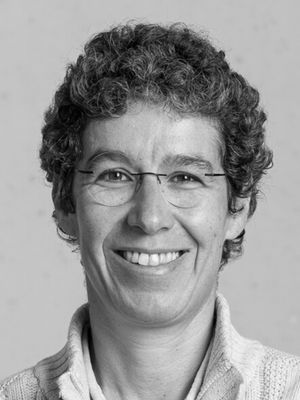 Senior Researcher
Project Leader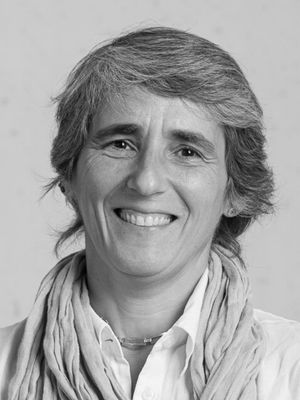 S. Queirós, "Right ventricular segmentation in multi-view cardiac MRI using a unified U-net model", in E. Puyol Antón et al. (eds) Statistical Atlases and Computational Models of the Heart. Multi-Disease, Multi-View, and Multi-Center Right Ventricular Segmentation in Cardiac MRI Challenge. STACOM 2021. Lecture Notes in Computer Science, vol 13131, pp. 287-295, Springer, Cham, 2022.
"Best Paper Award in the M&Ms-2 Challenge", by M&Ms2 Challenge organizers and the Medical Image Computing and Computer Assisted Intervention (MICCAI) Society.
Main Project Outcomes
Lopes-Pereira M, Quialheiro A, Costa P, Roque S, Correia Santos N, Correia-Neves M, Goios A, Carvalho I, Korevaar TIM, Vilarinho L, Palha JA. Iodine supplementation: compliance and association with adverse obstetric and neonatal outcomes. Eur Thyroid J. 2022 Jan 1;11(1):e210035. doi: 10.1530/ETJ-21-0035. PMID: 34981750.
Lopes-Pereira M, Roque S, Costa P, Quialheiro A, Santos NC, Goios A, Vilarinho L, Correia-Neves M, Palha JA. Impact of iodine supplementation during preconception, pregnancy and lactation on maternal thyroid homeostasis and offspring psychomotor development: protocol of the IodineMinho prospective study. BMC Pregnancy Childbirth. 2020 Nov 13;20(1):693. doi: 10.1186/s12884-020-03376-y. PMID: 33187482; PMCID: PMC7664061.
Costeira MJ, Oliveira P, Santos NC, Ares S, Saenz-Rico B, de Escobar GM, Palha JA. Psychomotor development of children from an iodine-deficient region. J Pediatr. 2011 Sep;159(3):447-53. doi: 10.1016/j.jpeds.2011.02.034. Epub 2011 Apr 14. PMID: 21492867.
Costeira MJ, Oliveira P, Ares S, Roque S, de Escobar GM, Palha JA. Parameters of thyroid function throughout and after pregnancy in an iodine-deficient population. Thyroid. 2010 Sep;20(9):995-1001. doi: 10.1089/thy.2009.0356. PMID: 20629555.
Costeira MJ, Oliveira P, Ares S, de Escobar GM, Palha JA. Iodine status of pregnant women and their progeny in the Minho Region of Portugal. Thyroid. 2009 Feb;19(2):157-63. doi: 10.1089/thy.2008.0249. PMID: 18976166.
Marques F, Falcao AM, Sousa JC, Coppola G, Geschwind D, Sousa N, Correia-Neves M, Palha JA. Altered iron metabolism is part of the choroid plexus response to peripheral inflammation. Endocrinology. 2009 Jun;150(6):2822-8. doi: 10.1210/en.2008-1610. Epub 2009 Feb 12. PMID: 19213835.