Pathogenesis and Development of Therapeutics for Machado-Joseph disease
Departing from previous work in which we developped cellular and animal models of Machado-Joseph disease, a neurodegenerative disorder caused by expansion of a polyglutamine tract in the protein ataxin-3 (ATXN3), we are working towards the understanding of pathogenic mechanisms and the discovery and development of Precision Medicine-based therapeutic approaches for this disease. We use both candidate approaches and unbiased screenings to identify small molecules that effectively change the neurotoxic properties of the human mutant protein, and impact the resulting neurological phenotype at the whole organism level – i.e. they reduce the motor impairments caused by expression of the mutant protein. The first line of in vivo analysis is performed using transgenic models of the disease in the nematode Caenorhabditis elegans, a small transparent worm for which large scale studies are easier to perform, and the most promising compounds are then validated in vertebrate models – namely the CMVMJD135 transgenic mouse line. We test repurposing of existing drugs, novel chemical compounds generated by academic and industry collaborators, as well as chemical entities obtained from natural products. In order to contribute for effective translation of our findings to the clinical context, we also work on the development of relevant disease progression and drug response biomarkers, based on analyses of mouse models and human patient samples.
FCT, National Ataxia Foundation, U.S. Department of Defense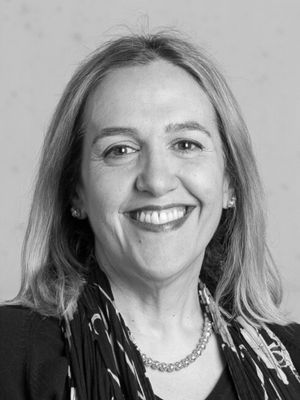 Principal Investigator
Project Leader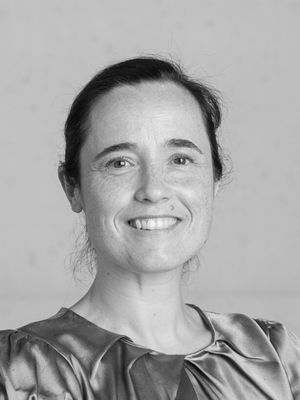 S. Queirós, "Right ventricular segmentation in multi-view cardiac MRI using a unified U-net model", in E. Puyol Antón et al. (eds) Statistical Atlases and Computational Models of the Heart. Multi-Disease, Multi-View, and Multi-Center Right Ventricular Segmentation in Cardiac MRI Challenge. STACOM 2021. Lecture Notes in Computer Science, vol 13131, pp. 287-295, Springer, Cham, 2022.
"Best Paper Award in the M&Ms-2 Challenge", by M&Ms2 Challenge organizers and the Medical Image Computing and Computer Assisted Intervention (MICCAI) Society.
Main Project Outcomes
Campos, A. B., Duarte-Silva, S., Fernandes, B., Coimbra, B., Campos, J., Monteiro-Fernandes, D., Teixeira-Castro, A., Ambrósio, A. F., & Maciel, P. (2022). Microglial Depletion Has No Impact on Disease Progression in a Mouse Model of Machado-Joseph Disease. Cells, 11(13), 2022. https://doi.org/10.3390/cells11132022
Neves-Carvalho, A., Logarinho, E., Freitas, A., Duarte-Silva, S., Costa, M.doC., Silva-Fernandes, A., Martins, M., Serra, S. C., Lopes, A. T., Paulson, H. L., Heutink, P., Relvas, J. B., & Maciel, P. (2015). Dominant negative effect of polyglutamine expansion perturbs normal function of ataxin-3 in neuronal cells. Human Molecular Genetics, 24(1), 100–117. https://doi.org/10.1093/hmg/ddu422
Duarte-Silva, S., Neves-Carvalho, A., Soares-Cunha, C., Silva, J. M., Teixeira-Castro, A., Vieira, R., Silva-Fernandes, A., & Maciel, P. (2018). Neuroprotective Effects of Creatine in the CMVMJD135 Mouse Model of Spinocerebellar Ataxia Type 3. Movement Disorders : official journal of the Movement Disorder Society, 33(5), 815–826. https://doi.org/10.1002/mds.27292
Chakraborty, A., Tapryal, N., Venkova, T., Mitra, J., Vasquez, V., Sarker, A. H., Duarte-Silva, S., Huai, W., Ashizawa, T., Ghosh, G., Maciel, P., Sarkar, P. S., Hegde, M. L., Chen, X., & Hazra, T. K. (2020). Deficiency in classical nonhomologous end-joining-mediated repair of transcribed genes is linked to SCA3 pathogenesis. Proceedings of the National Academy of Sciences of the United States of America, 117(14), 8154–8165. https://doi.org/10.1073/pnas.1917280117
Costa, M. D. C., Radzwion, M., McLoughlin, H. S., Ashraf, N. S., Fischer, S., Shakkottai, V. G., Maciel, P., Paulson, H. L., & Öz, G. (2020). In Vivo Molecular Signatures of Cerebellar Pathology in Spinocerebellar Ataxia Type 3. Movement Disorders : official journal of the Movement Disorder Society, 35(10), 1774–1786. https://doi.org/10.1002/mds.28140
Vilasboas-Campos, D., Costa, M. D., Teixeira-Castro, A., Rios, R., Silva, F. G., Bessa, C., Dias, A. C. P., & Maciel, P. (2021). Neurotherapeutic effect of Hyptis spp. leaf extracts in Caenorhabditis elegans models of tauopathy and polyglutamine disease: Role of the glutathione redox cycle. Free Radical Biology & Medicine, 162, 202–215. https://doi.org/10.1016/j.freeradbiomed.2020.10.018
Campos, A. B., Duarte-Silva, S., Fernandes, B., das Neves, S. P., Marques, F., Teixeira-Castro, A., Neves-Carvalho, A., Monteiro-Fernandes, D., Portugal, C. C., Socodato, R., Summavielle, T., Ambrósio, A. F., Relvas, J. B., & Maciel, P. (2022). Profiling Microglia in a Mouse Model of Machado-Joseph Disease. Biomedicines, 10(2), 237. https://doi.org/10.3390/biomedicines10020237
Costa, M. D., & Maciel, P. (2022). Modifier pathways in polyglutamine (PolyQ) diseases: from genetic screens to drug targets. Cellular and Molecular Life Sciences : CMLS, 79(5), 274. https://doi.org/10.1007/s00018-022-04280-8
Mayoral-Palarz, K., Neves-Carvalho, A., Duarte-Silva, S., Monteiro-Fernandes, D., Maciel, P., & Khodakhah, K. (2022). Cerebellar neuronal dysfunction accompanies early motor symptoms in spinocerebellar ataxia type 3. Disease Models & Mechanisms, 15(8), dmm049514. https://doi.org/10.1242/dmm.049514