Surgical Sciences & Allied Technologies
Surgical Sciences benefit from the contribution of multiple disciplines, aiming to improve the clinical outcomes of surgical procedures. Over the XXth and XXIst centuries, we witnessed a boost in innovative surgical achievements resulting from contributions from biological sciences (e.g., better knowledge of human anatomy, deeper knowledge of mechanisms of disease, and developments in pharmacology in analgesics and antibiotics, etc.) and engineering (with expertise covering fields such as mechanics, electronics, robotics, and bioengineering). These fields have also contributed significantly to developing surgical platforms, technologies, and components to treat numerous pathologies, including in hard-to-reach areas in a minimally invasive way (e.g., the abdominal and thoracic cavities, etc.). In the upcoming years, the progress appears to demand minimization, routinization, professionalization, and better awareness of clinical outcomes.
Following this trend, Surgical Sciences & Allied Technologies (SS&AT) at ICVS aims to perform translational biomedical research that contributes to the development and/or improvement of surgical or targeted therapies. SS&AT ambition is to hub a premier educational/training center providing high-quality education in surgical sciences at the level of undergraduate, master's, and doctoral students.
The SS&AT research team brings together MDs, Engineers, Biological & Data Science Scientists to accomplish these objectives. These researchers use three types of research labs (Surgical Endoscopic Lab – Technology Lab – Molecular & Biology Lab), distributed by the School of Medicine Cluster (ICVS – 2CA/Hospital de Braga – B.ACIS).
We welcome challenges that trigger the team's curiosity for solving new problems coming from the clinics, promoting a continuous 'go and from' between Labs and Clinics. We are determined to build trust-based relationships and establish win-win partnerships that can create the feeling of passion and proudness at work.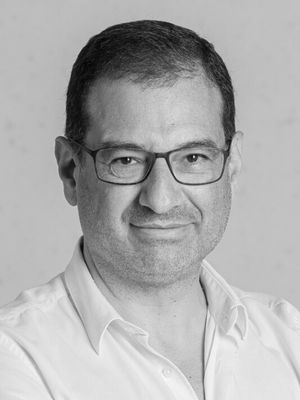 Principal Investigator
Team Coordinator
The SS&AT team has always sought to conduct research to respond to the necessity for innovation and the valorization of knowledge in the health field, with a particular emphasis on translation research to apply the discoveries in the "real world". We thus always seek the support and collaboration of healthcare companies.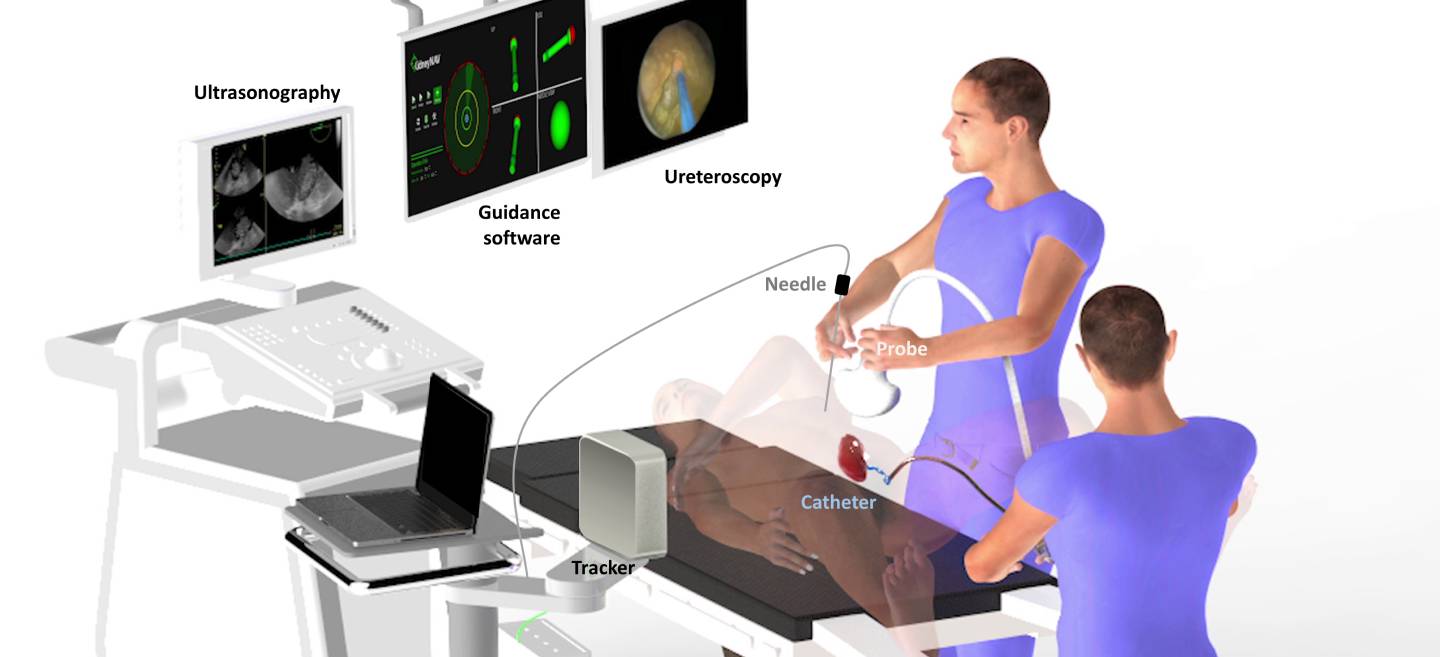 This story started in 2005 when researchers from our team began to test new surgical approaches in an animal model to make surgery less invasive and without any scars. As a result of the scientific work performed, we described the transvesical access to perform abdominal and thoracic surgical procedures and the combination of the transvesical and transgastric ports to perform nephrectomy and cholecystectomy.
After the first publications in the most relevant international journals in the surgery field, a leading global supplier of endoscopes, endoscopic instruments, and devices (KARL STORZ SE & Co. KG.) got interested and started a collaboration with our Institute. Subsequently, in 2010, the company sponsored creating one of the largest research & training endoscopic centers in Europe, boosting our research in surgical sciences and creating unique conditions to launch a robust training program in surgery with hands-on courses for several surgical specialties.
More recently, we developed a new technology intending to facilitate the treatment of large kidney stones that require a surgical procedure with the percutaneous puncture of the kidney. This surgical step is of great difficulty both in terms of technical performance and risk of potential complications. To simplify the surgical intervention, a novel kidney navigation system for kidney puncture was developed in collaboration with the Applied Artificial Intelligence Laboratory (2Ai). The patent of this technology was sold to the same company in 2020, rocketing the fruitful collaboration between our Team and Industry. On top of the patent selling, our team obtained a specific grant to open research Ph.D. fellowships on surgical navigation and robotization.
Selected Research Outputs
Recent and most relevant publication on Clinical Research
Clinical Performance of Flash Glucose Monitoring System in Patients with Liver Cirrhosis and Diabetes Mellitus. Costa D, Lourenço J, Monteiro AM, Castro B, Oliveira P, Tinoco MC, Fernandes V, Marques O, Gonçalves R, Roland C. Scientific Reports, 2020, 10(1):7460. DOI: 10.1038/s41598-020-64141-x.
Recent and most relevant publication on Fundamental Sciences
Lung branching morphogenesis is accompanied by temporal metabolic changes towards a glycolytic preference. Fernandes-Silva H, Alves MG, Araújo-Silva H, Silva AM, Correia-Pinto J, Oliveira PF, Moura R. Cell & Bioscience, 2021, 11:134. DOI: 10.1186/s13578-021-00654-w.
Recent and most relevant publication on Applied Technology
Automatic Assessment of Pectus Excavatum Severity From CT Images Using Deep Learning. Silva B, Pessanha I, Correia-Pinto J, Fonseca JC, Queirós S. IEEE Journal of Biomedical and Health Informatics, 2022, 26:324-333. DOI: 10.1109/JBHI.2021.3090966.
Recent and most relevant publication on Data Science
Measuring medical students' empathy: exploring the underlying constructs of and associations between two widely used self-report instruments in five countries. Costa P, Carvalho-Filho MA, Schweller M, Thiemann P, Salgueira A, Benson J, Costa MJ, Quince T. Academic Medicine, 2017, 92(6):860-867. DOI: 10.1097/ACM.0000000000001449.
Recent and most relevant publication on Surgical Education
Characterization of technical skill progress in a standardized rabbit model for training in laparoscopic duodenal atresia repair. Etlinger P, Barroso C, Miranda A, Pinto JM, Lamas-Pinheiro R, Ferreira H, Leão P, Kovács T, Juhász L, Szabó LS, Farkas A, Vajda P, Kálmán A, Géczi T, Simonka Z, Cserni T, Nógrády M, Fodor GH, Szabó A, Correia-Pinto J. Surgical Endoscopy, 2022, 36:2456-2465. DOI: 10.1007/s00464-021-08530-x.
Multidisciplinary minimally invasive surgery training program
according to our mission on education and training, our team has a strong commitment towards implementing training and postgraduate courses. During the last decade, the team has implemented an international hands-on training program in minimally invasive surgery, including over a dozen courses per year, providing training in minimally invasive surgery to over 500 medical doctors/year of various specialties (pediatric surgery, orthopedics, urology, gynecology, anesthesiology, general surgery, gastroenterology).
Most successful entrepreneurship initiative
iSurgical3D, a medical technology company specialized in advanced solutions for surgery, dedicated to research, development and marketing of prosthetic, orthotics, and other medical devices (internal website link)
Latest licensed software
MITT, a medical image tracking algorithm licensed, in 2022, to a medical technology company for commercial exploitation in cardiac magnetic resonance imaging.
Latest licensed patent
"Device and method for obtaining a full-surface estimate of an organ from a received partial anatomical point cloud" (PT117845), S. Queirós, J. Gomes-Fonseca, J. L. Vilaça, E. Lima, J. Correia-Pinto, 2022.