Cancer Biomarkers and Therapeutics
Cancer is a leading cause of death worldwide and the global cancer burden is expected to increase in the next decades. Thus, efforts to implement effective preventive measures and better patient care are crucial for cancer control.
Prevention remains the keystone for diminishing cancer mortality, and increasing knowledge on cancer epidemiology and etiology is crucial for identifying adequate preventive measures. Knowing the cancer incidence trends and risk factors are critical for designing strategies to improve prevention and increase early detection, ideally at a curative stage. There have been important advances in cancer treatment over the years, aiming at more effective and safer therapies. However, clinical response to anticancer drugs is not equal in all patients and ultimately there is development of resistance, which poses a major hurdle to patients, and a challenge for physicians and researchers. Another important need is the identification of clinically-relevant cancer biomarkers, that have manifold applications, from risk assessment, to screening, differential diagnosis, prognosis, prediction of treatment response, and monitoring disease progression.
The BiTCancer team comprises researchers at different career stages, with multidisciplinar background and complementary expertise. Over the years, the team members have been working on these cancer needs using up-to-date approaches and models (in vitro, in vivo, in silico, patient samples). The main goals of the team are to uncover i) new cancer risk biomarkers, ii) new biomarkers of diagnosis, prognosis and response to therapy, iii) novel strategies to treat cancer and overcome resistance to classical and targeted therapy, aiming to offer novel personalized therapies to patients.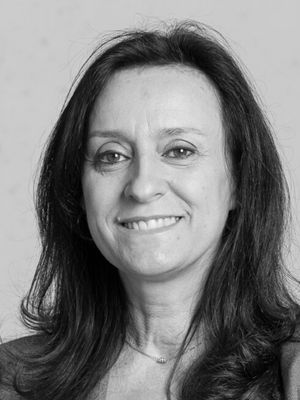 Principal Investigator
Team Coordinator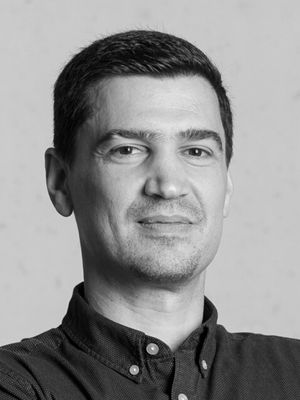 The team has vast research history on studying different already established oncogenes that are potential targets for cancer treatment.
TKs (tyrosine kinases) are probably the mostly explored molecules in targeted therapies. We have been studying the response of different cancer types to TK inhibitors already in the clinics, finding new strategies to boost their response (doi: 10.7150/thno.17154).
Examples of new molecular targets are MCTs, Brachyury, RKIP, HOXA9 and WNT proteins that may be targeted in cancer. Monocarboxylate transporters (MCTs) are key molecules in the maintenance of the main metabolic phenotype of cancer cells and are overexpressed in a variety of malignancies. Our studies on MCTs using patient samples and cancer models (doi: 10.1093/neuonc/nos298) contributed to the recognition of MCT1 as target in cancer, which motivated the launching of clinical trials with the MCT1 inhibitor AZD3956 (NCT01791595). In glioblastoma (GBM), we identified HOXA9 as a novel biomarker of poor prognosis in patients, and outlined the critical HOXA9-driven pathways conferring a highly aggressive phenotype and resistance to chemotherapy (doi: 10.18632/oncotarget.3150). We also explored the HOXA9-target genes, of which WNT6 was establishment as a critical oncogene for GBM patients (doi: 10.7150/thno.25025 and International Patent WO/2019/207512A2). Other novel prognostic biomarkers in GBM are Cadherin-3 (doi: 10.1002/1878-0261.13162) and the long non-coding RNA HOTAIR (doi: 10.18632/oncotarget.24597), constituting also novel therapeutic targets. Another key molecule is Brachyury, a crucial development gene that showed to behave as oncogene in different cancer types (doi: 10.1172/JCI38379), leading these studies to further vaccine developments. In GBM, this gene showed a distinct role as tumor suppressor and impacted temozolomide response (doi: 10.1007/s13311-020-00911-9). Many of these biomarkers play a critical role in the crosstalk between malignant and non-malignant cells (e.g. endothelial cells, fibroblasts and immune cells) within the tumour microenvironment.
We have been exploiting these interactions for therapeutic purposes, namely to boost response to novel immunotherapeutic agents (doi.org/10.1038/s41585-019-0263-6). We have also been developing and testing new synthetic molecules for cancer therapy (DOI: 10.1016/j.ejmech.2018.07.058). An example of success is the family of molecules described in the International Patent – WO/2020/261242, that has very promising anticancer activity in poor prognosis cancers, accompanied by a good safety profile, and a novel mechanism of action.
Selected Research Outputs
CHROMENE-BASED COMPOUNDS, METHODS AND USES THEREOF. Costa, Marta; Maria Fernanda R. Paiva Proença; Fátima Baltazar; Patrícia Maciel; Olívia Pontes. 2020. Ref. International Patent - WO/2020/261242.
Afonso J, Santos L, Longatto-Filho A, and Baltazar F. Competitive glucose metabolism in tumour and immune cells – A target to boost bladder cancer immunotherapy? Nat Rev Urol. 2020 Feb;17(2):77-106. Review. doi: 10.1038/s41585-019-0263-6.
Pinto F, Costa ÂM, Santos GC, Matsushita MM, Costa S, Silva VA, Miranda-Gonçalves V, Lopes CM, Clara CA, Becker AP, Neder L, Hajj GN, da Cunha IW, Jones C, Andrade RP, Reis RM. The T-box transcription factor brachyury behaves as a tumor suppressor in gliomas. J Pathol. 2020 May;251(1):87-99. doi: 10.1002/path.5419.
Sofia Oliveira-Pinto, Olívia Pontes, Diogo Lopes, Belém Sampaio-Marques, Marta D. Costa, Luísa Carvalho, Céline S. Gonçalves, Bruno M. Costa, Patrícia Maciel, Paula Ludovico, Fátima Baltazar, Fernanda Proença, Marta Costa. Unravelling the anticancer potential of functionalized chromeno[2,3-b] pyridines for breast cancer treatment. Bioorganic Chemistry, 2020, 100: 103942. https://doi.org/10.1016/j.bioorg.2020.103942
Céline S. Gonçalves, Nuno Sousa, Bruno M. Costa (2019). A novel oncogene biomarker, methods and uses thereof. International patent no. WO/2019/207512A2.
Miranda-Gonçalves V, Honavar M, Pinheiro C, Martinho O, Cordeiro M, Bebiano G, Costa P, Reis RM, Baltazar F.Monocarboxylate transporters (MCTs) in gliomas: Expression and exploitation as therapeutic targets. Neuro-Oncology, 2013; 15:172-88. doi: 10.1093/neuonc/nos298.
Martinho O, Silva-Oliveira R, Cury FP, Barbosa AM, Granja S, Evangelista AF, Marques F, Miranda-Gonçalves V, Cardoso-Carneiro D, de Paula FE, Zanon M, Scapulatempo-Neto C, Moreira MA, Baltazar F, Longatto-Filho A, Reis RM. HER Family Receptors are Important Theranostic Biomarkers for Cervical Cancer: Blocking Glucose Metabolism Enhances the Therapeutic Effect of HER Inhibitors. Theranostics. 2017 Jan 15;7(3):717-732. doi: 10.7150/thno.17154.
Céline S. Gonçalves, Joana Vieira de Castro, Marta Pojo, Eduarda P. Martins, Sandro Queirós, Emmanuel Chautard, Ricardo Taipa, Manuel Melo Pires, Afonso A. Pinto, Fernando Pardal, Carlos Custódia, Cláudia C. Faria, Carlos Clara, Rui M. Reis, Nuno Sousa, and Bruno M. Costa. WNT6 is a Novel Oncogenic Prognostic Biomarker in Human Glioblastoma, Theranostics, 2018; 8(17): 4805-4823. doi: 10.7150/thno.25025.
Comprehensive Characterization of Cancer Driver Genes and Mutations. Bailey MH, Tokheim C, Porta-Pardo E, Sengupta S, Bertrand D, Weerasinghe A, Colaprico A, Wendl MC, Kim J, Reardon B, Ng PK, Jeong KJ, Cao S, Wang Z, Gao J, Gao Q, Wang F, Liu EM, Mularoni L, Rubio-Perez C, Nagarajan N, Cortés-Ciriano I, Zhou DC, Liang WW, Hess JM, Yellapantula VD, Tamborero D, Gonzalez-Perez A, Suphavilai C, Ko JY, Khurana E, Park PJ, Van Allen EM, Liang H; MC3 Working Group; Cancer Genome Atlas Research Network, Lawrence MS, Godzik A, Lopez-Bigas N, Stuart J, Wheeler D, Getz G, Chen K, Lazar AJ, Mills GB, Karchin R, Ding L. Cell. 2018 Apr 5;173(2):371-385.e18. doi: 10.1016/j.cell.2018.02.06"
Witjes JA, Babjuk M, Bellmunt J, Bruins HM, De Reijke TM, De Santis M, Gillessen S, James N, Maclennan S, Palou J, Powles T, Ribal MJ, Shariat SF, Der Kwast TV, Xylinas E, Agarwal N, Arends T, Bamias A, Birtle A, Black PC, Bochner BH, Bolla M, Boormans JL, Bossi A, Briganti A, Brummelhuis I, Burger M, Castellano D, Cathomas R, Chiti A, Choudhury A, Compérat E, Crabb S, Culine S, De Bari B, De Blok W, J L De Visschere P, Decaestecker K, Dimitropoulos K, Dominguez-Escrig JL, Fanti S, Fonteyne V, Frydenberg M, Futterer JJ, Gakis G, Geavlete B, Gontero P, Grubmüller B, Hafeez S, Hansel DE, Hartmann A, Hayne D, Henry AM, Hernandez V, Herr H, Herrmann K, Hoskin P, Huguet J, Jereczek-Fossa BA, Jones R, Kamat AM, Khoo V, Kiltie AE, Krege S, Ladoire S, Lara PC, Leliveld A, Linares-Espinós E, Løgager V, Lorch A, Loriot Y, Meijer R, Mir MC, Moschini M, Mostafid H, Müller AC, Müller CR, N'Dow J, Necchi A, Neuzillet Y, Oddens JR, Oldenburg J, Osanto S, J G Oyen W, Pacheco-Figueiredo L, Pappot H, Patel MI, Pieters BR, Plass K, Remzi M, Retz M, Richenberg J, Rink M, Roghmann F, Rosenberg JE, Rouprêt M, Rouvière O, Salembier C, Salminen A, Sargos P, Sengupta S, Sherif A, Smeenk RJ, Smits A, Stenzl A, Thalmann GN, Tombal B, Turkbey B, Lauridsen SV, Valdagni R, Van Der Heijden AG, Van Poppel H, Vartolomei MD, Veskimäe E, Vilaseca A, Rivera FAV, Wiegel T, Wiklund P, Williams A, Zigeuner R, Horwich A. EAU-ESMO Consensus Statements on the Management of Advanced and Variant Bladder Cancer-An International Collaborative Multistakeholder Effort†: Under the Auspices of the EAU-ESMO Guidelines Committees. Eur Urol. 2020 Feb;77(2):223-250. doi: 10.1016/j.eururo.2019.09.035.